Index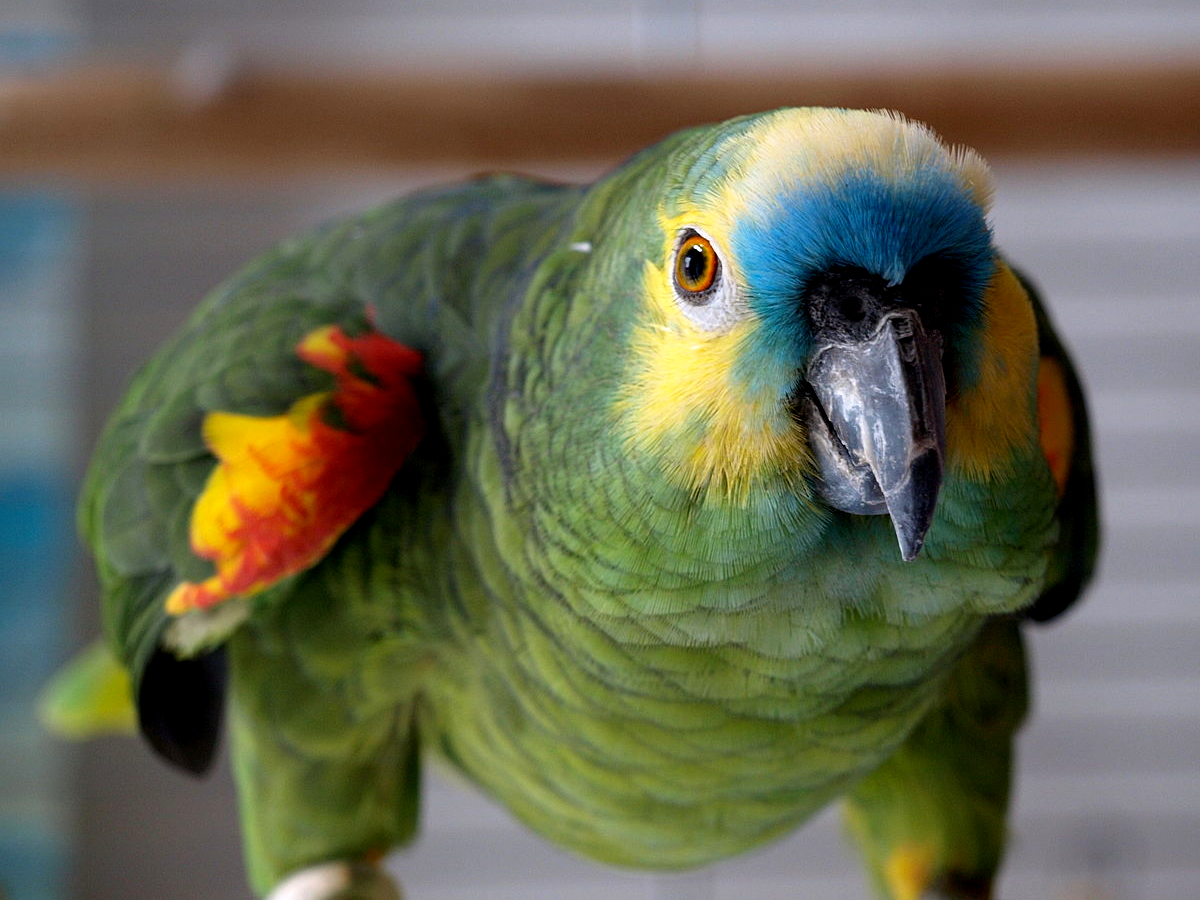 Scientific name:
Amazona aestiva
---
Common name(s):
Turquoise-fronted amazon
Natural habitat:
Južna Amerika
---
Population size:
10 000 000
Status of threatened:
Nisu ugrožene
Average body length:
38 cm
Level of sociability:
...
Occasionally:
kukuruz, suncokret
The average age of gain sexual maturity
---
---
Number of eggs per season:
3-5
Average number of eggs per season:
3-5
Average incubation time:
27 dana
Average age of fledging:
60 dana
Phenotype
Amazona aestiva ili Modročela amazona je jedna od vrsta amazona koja potječe iz Južne Amerike i koja je najčešća amazona kućni ljubimac. Monogamna je životinja i živi u parovima. Naziv je dobila po plavom (tirkizno) perju iznad kljuna. Modročela amazona je pretežno zelena papiga duga oko 38cm kod koje nije vidljiv spolni dimorfizam. Jedinke teže od 275 do 500 gr. Modročela amazona nije ptica selica ali može povremeno napraviti lokalne migracije u potrazi za hranom.
Life in the wild
Modročela amazona živi na području Južne amerike od Bolivije, Brazila, Paragvaja i Argentine. Obitava u šumama, savanama, i nasadima palmi. Manja populacija živi u Stuttgartu u Njemačkoj vjerojatno kao rezultat odbjeglih ili namjerno puštenih jedinki. Vrsta nije ugrožena mada se u zadnje vrijeme bilježi pad populacije zbog prekomjernog izlova. Pronađena su gnijezda modročelih amazona na 887m nadmorske visine.
Life in captivity
Modročela amazona je najpopularniji kučni ljubimac među amazonama. Imaju sposobnost ponavljanja riječi i rečenica, ali su ipak bolji u pjevanju. Dosta zahtjevne su i traže puno pažnje, ali se mogu i dugo igrati rekvizitima u volijeri. Mužjaci mogu postati jako agresivni u vrijeme parenja. Kao kućni ljubimci često se vežu za jednu osobu, a prema ostalima budu jako agresivni.
Breeding
Modročela amazona se gnijezdi u dupljama drveća. Ženka polaže 3-5 jaja koja inkubira oko 27 dana, a mladunci napuštaju gnijezdo 60 dana nakon izlijeganja.