Index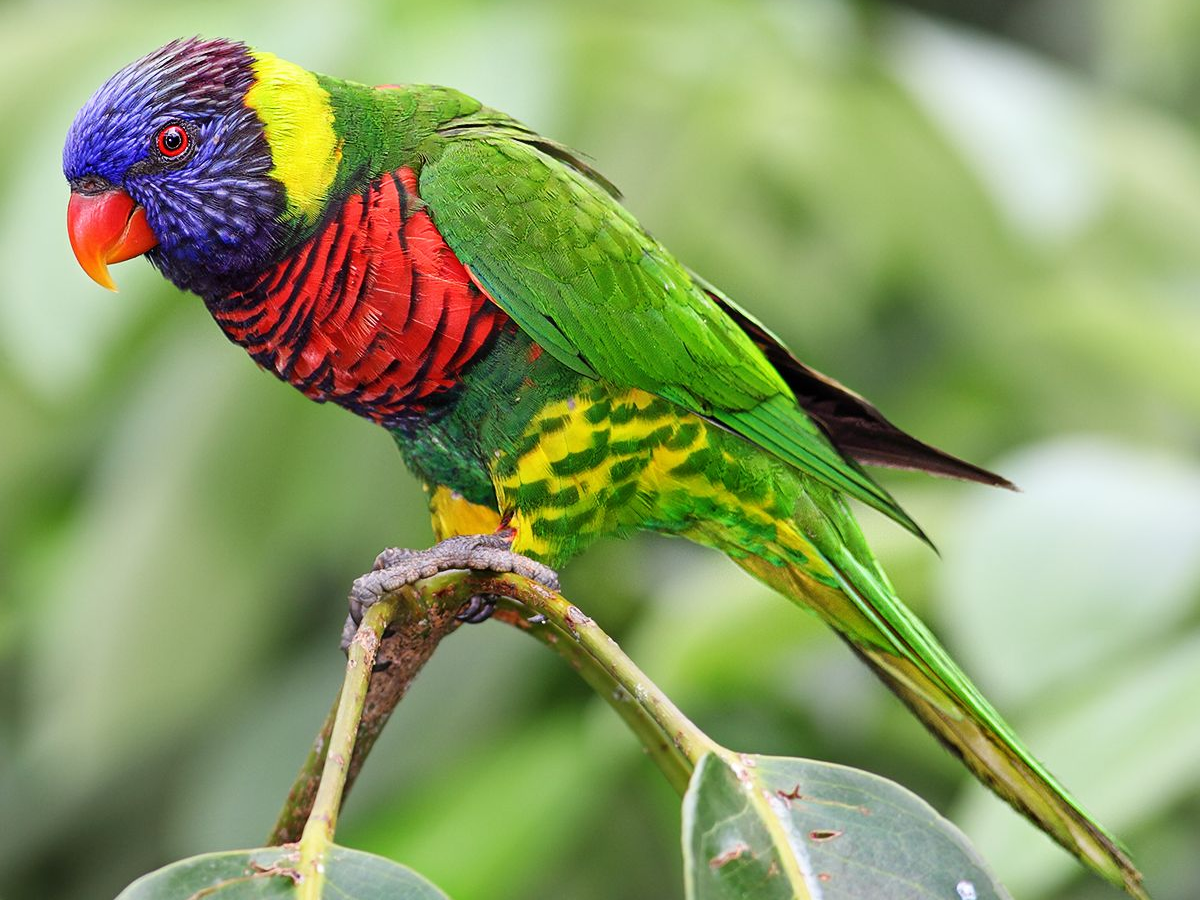 Scientific name:
Trichoglossus haematodus
---
Common name(s):
Coconut lorikeet
Natural habitat:
Indonezija
---
Status of threatened:
Nisu ugrožene
Average body length:
25-30 cm
Level of sociability:
...
Daily:
nektar, voće, cvijeće
The average age of gain sexual maturity
---
in the Wilderness:
kolovoz-siječanj
---
Number of eggs per season:
1-3
Average number of eggs per season:
1-3
Average incubation time:
25 dana
Average age of fledging:
...
Phenotype
Lori duginih boja nastanjuje Australiju. Stanište im je šuma i grmovita područja. Papiga srednje veličine, od 25-30cm, a težina 75-157 gr. Kod Lorija nije uočljiv spolni dimorfizam, tako da je potrebna DNA analiza za određivanje spola. Loriji kao vrsta nisu ugroženi na svom staništu.
Life in the wild
Žive na teritoriju Australije gdje ima hrane. U većim gradovima, uz plantaže voća ili žitarica. U većim jatima znaju u voćnjacima napraviti ogromne štete, pa ih smatraju i štetočinama. Hrane se svime ali specijaliteti su im nektar i pelud. Za to imaju posebno formiran jezik sa četkicama na vrhu jezika prilagođenim za skupljanje nektara. U nedostatku nektara i peludi, hrane se voćem, insektima, žitaricama, ...... Jako su teritorijalne ptice pa prilično agresivno brane svoja područja hranjenja i gnježđenja
Life in captivity
Loriji su rijetki kućni ljubimci u odnosu na ostale papagaje. Razlog se može pronaći u nepoznavanju ove vrste i tome što jako prljaju svojim izmetom, s obzirom da se hrane voćem ili pripravkom koji se može nabaviti u bolje opremljenim trgovinama ptičje hrane.
Breeding
Razmnožavanje lorija u južnoj Australiji događa se od kolovoza do siječnja. U ostalim staništima sve mjesece osim ožujka. Gnijezda prave u šupljinama drveća eukaliptusa, palmi ili visokim stijenama. Ženka polaže od 1-3 jaja i inkubacija traje oko 25 dana. Loriji su monogamni i cijelog života par ostaje zajedno.