Index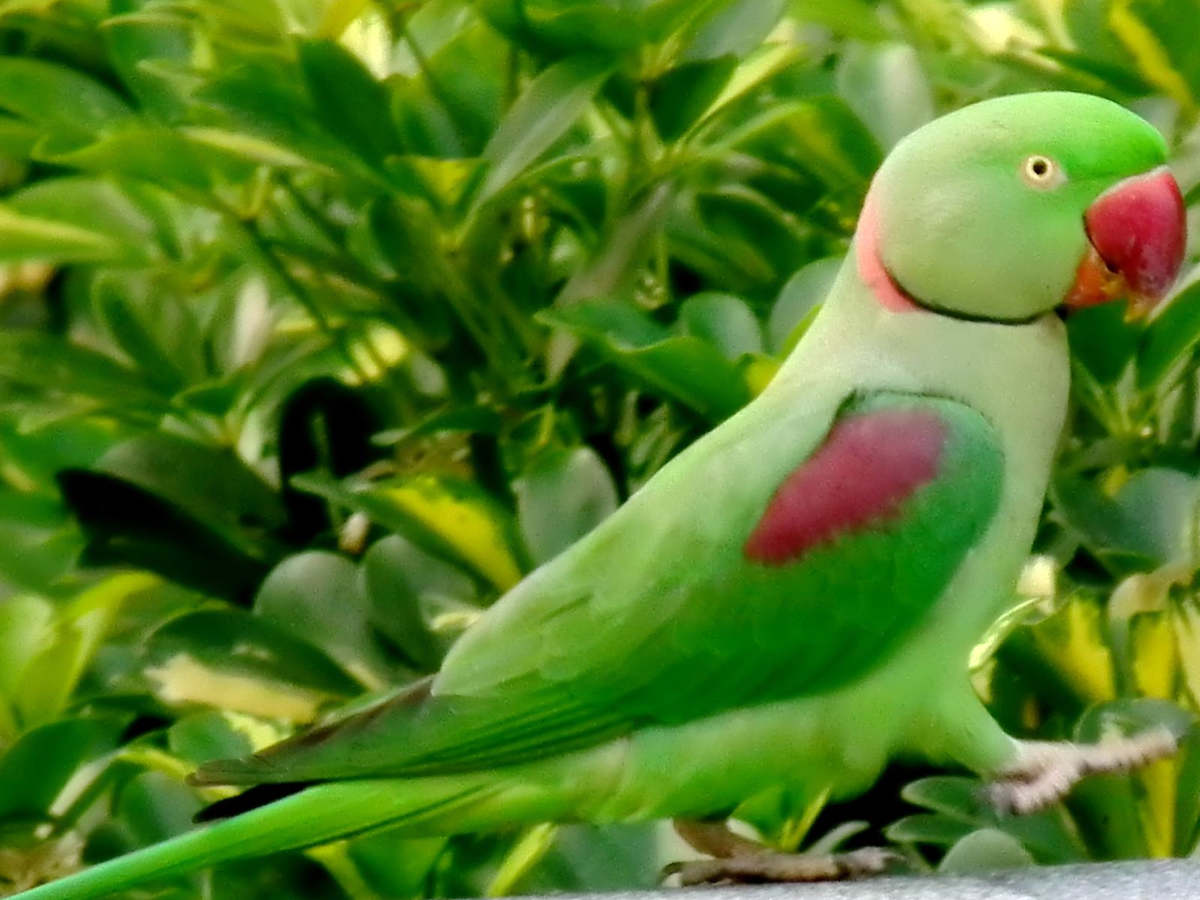 Scientific name:
Psittacula eupatria
---
Common name(s):
Veliki aleksandar
Natural habitat:
Azija
---
Status of threatened:
Nisu ugrožene
Average body length:
56-62 cm
Level of sociability:
...
Daily:
sjemenke, pupoljci, orašasti plodovi
The average age of gain sexual maturity
---
in the Wilderness:
studeni-travanj
---
Number of eggs per season:
2-4
Average number of eggs per season:
2-4
Average incubation time:
24 dana
Average age of fledging:
120 dana
Phenotype
Veliki Aleksandar poznat kao Aleksandrijska papiga je srednje velika papiga iz porodice Psittacula, obitelji Psittaculidae. Dobio je ime po Aleksandru Velikom koji je donosio ptice iz Punjaba u razne europske zemlje koje su bile cjenjene od strane kraljevskih obitelji. Veliki Aleksandar je veličine 56-62 cm i težine 200-300 gr.
Life in the wild
Veliki aleksandar živi u šumama, poljoprivrednim zemljištima i šumama mangrova. Na nadmorskoj visini do 900m. Može ga se naći u Španjolskoj, Engleskoj, Belgiji, Nizozemskoj, Njemačkoj, Turskoj, Saudiskoj Arabiji, Qataru, Ujedinjenim Arapskim Emiratima, Iran, Hong Kongu. U te zemlje je naseljen. Živi u jatima i znaju uzrokovati velike štete na poljoprivrednim usjevima. Hrani se sjemenkama, pupoljcima, voćem, orašastim plodovima.
Life in captivity
Veliki Aleksandar je čest kućni ljubimac jer između ostalog dobro oponaša zvukove. Mana mu je jer sa svojim veliki kljunom dosta radi štetu pogotovo na drvenim površinama. U zatočeništvu mogu doživjeti 25-30 godina.
Breeding
Aleksandri se u prirodi razmnožavaju od studenog do travnja. Gnijezda rade u šupjinama drveća. Ženke polažu 2-4 jaja. Inkubacija traje 24 dana, a pilići napuštaju gnijezdo od 3-4 mjeseca starosti.